Tech Week in Pakistan (Issue 10: 20th April)
This weekly newsletter focuses on the most important new developments within Pakistan's Technology Sector. To receive this newsletter on a weekly basis subscribe to our mailing list (no spam ever) or follow me on Twitter (@adamdawood). Previous instalments of the newsletter can be found here.
3G Auction on Wednesday
Four mobile operators have placed their bids for 3/4G licenses, and given the availability of only 3 licenses, the operators will now enter an electronic bidding process this coming Wednesday. An article released by Reuters revealing a lack of interest in the spectrum auction and showing no interest for 4G by mobile operators had the PTA scrambling to defend the auction. They categorically stated that the Reuters article was false.
Warid is the only operator who decided not to enter the auction, however, they revealed ownership of 2 blocks of 4G spectrum since 2004, and are considering using this to provide 4G services to their customers. Warid holds less than the minimum amount of spectrum recommended for 4G, so they will face significant challenges in ensuring they meet customer service levels and the PTA's speed obligations. Furthermore, there will be a very low number of existing 4G handsets in Pakistan, so their market is limited right from the start.
Mobilink having entered a bid for 3G spectrum has released details of a handset exchange program, where customers can trade their old handsets for new 3G enabled ones. This will be little reward though if the cost of data to consumers ends up being upto 3x current rates as predicted by ISPAK.
Auction | Reuters | PTA Response | Warid 4G | 3G User Prediction | Mobilink Exchange Program | Cost of Data
Credit Cards in Pakistan
In our newsletter last week, we covered the number of credit cards in the Pakistani market and looked at the possibilities of online payment. With the number of credit cards declining by 3.9% from Q1 to Q2 of 2014 the Head of Consumer Banking at Standard Chartered said that "banks were not particularly keen on issuing too many credit cards given the overall credit market in Pakistan". He spoke further on internet banking by stating 90% of their 500,000 customers are registered for internet banking, and 180,000 of whom use it on a regular basis, with 56% of transactions now taking place through digital means (though this may include ATM's as well).
In other news, we noticed this week that Symbios.pk and TCSConnect, both very large e-commerce players, have started accepting credit cards payments online. They like Wi-Tribe, who we covered last week, are using UBL's merchant acquiring facility.
Tribune | Payment Systems in Pakistan
Entrepreneurship Events
With the local entrepreneurial scene gaining pace, a lot of new startup/business case competitions are taking place. 4 competition have been held recently, including Startup Weekend Islamabad, The Entrepreneurship Challenge at LUMS , naSCon at FAST, and a roadshow by I2I in Peshawar.
Startup Weekend | Entrepreneurship Challenge | nuSCon | i2i
Startup Showcase | Savaree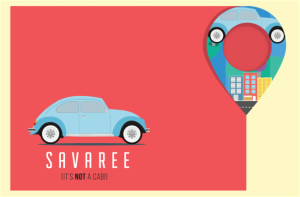 Having won the audience favourite award at Lahore's Civic Hackathon, Savaree just launched its car pooling app available and aims at connecting users within universities and other institutions to facilitate ride sharing. Given the security implications of such a service, users are required to enter their NIC number and the app allows users to exchange number and chat prior to any car sharing activity takes place. With a business model similar to Lyft's predecessor Zimride, Savaree wants to establish easy to use, private, social networks for ride sharing.
Savaree | Play Store| Vimeo | Civic Hackathon | Tribune | The AppJuice | PakWired | PakWheels
Other News
If you enjoyed reading this newsletter and would like to receive it weekly in your inbox then subscribe here