Discover more from DYL Ventures
Commentary from within Pakistan's startup and technology industry.
Tech Week in Pakistan (Issue 17: 8th June)
This weekly newsletter focuses on the most important new developments within Pakistan's Technology Sector. To receive this newsletter on a weekly basis subscribe to our mailing list (no spam ever) or follow me on Twitter @adamdawood. Previous instalments of the newsletter can be found here.
Schibsted Investing in Pakistan
Most people have heard of OLX, they are the strongest comptitor in the classfied space in Pakistan and heavily advertise on digital, media and BTL channels. OLX is owned by Naspers, a South African media company that until the last 15 years was only involved in print media. Its most notable investment was actually in TenCent in 2001, which owns and runs China's enormous QQ messaging platform.
In the classifieds sector Naspers has always faced very tough competition with Schbisted, a European based "old" media company which like Naspers has transformed itself into a new media giant. Schibsted classified portals are the largest in Sweden, Norway and France with Blocket, Finn and Le Bon Coin respectively. Listed on the Norweigian stock exchange, their 2013 annual reports states that they are taking "significant steps towards fulfilling our ambitions of becoming a global leader in online classifieds".

One of many display ads
In September 2013 they partnered with Telenor, to expand their ventures in South Asia and South America. The partnership is partially aimed at bringing Schbisted classified companies into South East Asia, and they have already begun operations in Pakistan with Asani.com.pk in February. They currently seem to have around 6.5k listing on their site and with their heavy advertising are aiming to get to the №2 spot in the local classified market after OLX.
Schbisted's investment in Pakistan marks the entry of the third large foreign investors who choose to bring in their own platforms. The other two being Naspers with OLX and Rocket Internet with eight ventures.
Schibsted | Asani.com.pk | Telenor Partnership |
Multinationals Sentiment Towards Pakistan is Growing
A recent study by the Frontier Strategy Group, which surveyed 200 multinational companies finds that sentiment towards Pakistan as an investment base is growing rapidly. With more companies taking an interest in the country as compared to to African countries, Pakistan now ranks as the 15th on the most watched list by the companies that were surveyed.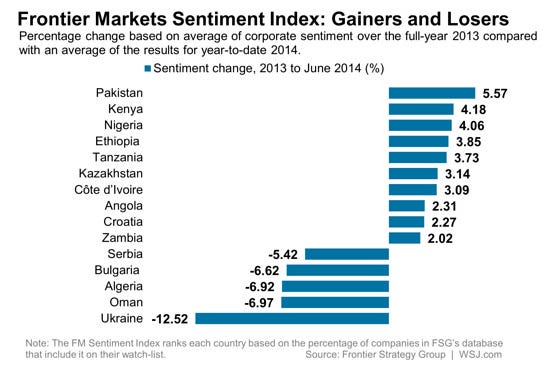 Other News
[mc4wp_form id="1663"]