Discover more from DYL Ventures
Commentary from within Pakistan's startup and technology industry.
Tech Week in Pakistan (Issue 23: 20th July)
This weekly newsletter focuses on the most important new developments within Pakistan's Technology Sector. To receive this newsletter on a weekly basis subscribe to our mailing list (no spam ever) or follow me on Twitter @adamdawood. Previous instalments of the newsletter can be found here.
Pakistan Internet Statistics
After last weeks post on smartphone data and mobile subscribers, we thought we dig into data around Pakistan's internet connectivity a bit more. The data is compiled with the help of Siim Teller of On Device Research, a mobile research company.
Average Internet Speeds
The speed at which we connect to the internet has risen by 68% over the last 2 years. Akamai, a CDN that provides optimisation services to internet companies and is responsible for delivering 15–30% of all web traffic.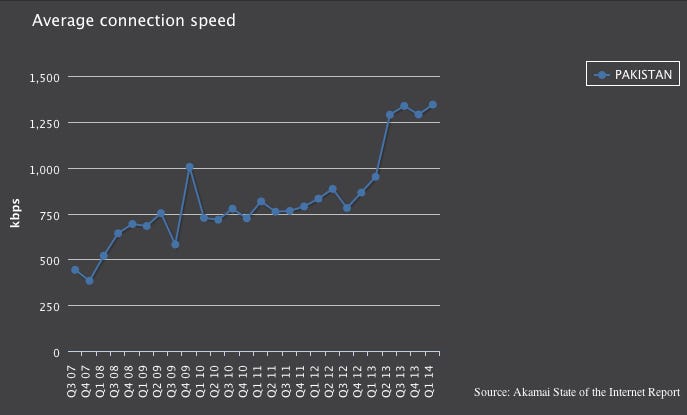 Age of Mobile Internet Users
BuzzCity, a mobile advertising platform which served 900+ million ads and served ads to 24 million unique visitors in Pakistan during the month of June also shares data from their service. Their platform states that over 75% of mobile internet users are under 30 years of age, with Nokia leading in terms of number of handsets online. Their data also shows one big error, in that Zong is not even mentioned as a carrier within their dataset.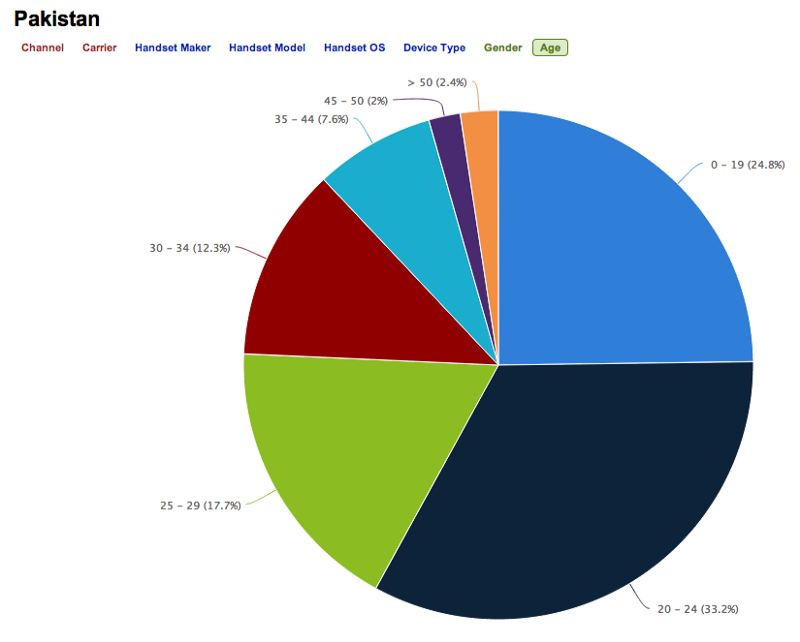 Other News:
[mc4wp_form id="1663"]