Tune.pk comes up with a way to bypass YouTube block
This article was originally published by the author on TechinAsia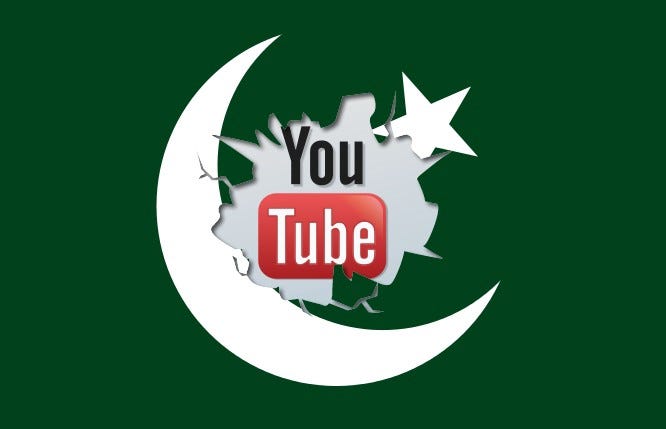 YouTube has been banned in Pakistan since September 2012, when a trailer for Sam Bacile'scontroversial film The Innocence of Muslims appeared on the site. The ban on YouTube was supposed to be lifted a few months ago, but it has not yet materialized.
The founders of Tune.pk, a Pakistani video streaming site, have come up with a way to beat the block. They've launched a Chrome extension that lets users watch Youtube content within the Tune.pk platform. Though the Tune.pk team says they support the ban in terms of blocking offensive content, they want Pakistan's web users to be able to watch non-sensitive YouTube videos.
The Chrome extension, which so far has over 1,000 users, was developed by Arslan Hassan, the founder of Tune.pk.
A YouTube go-between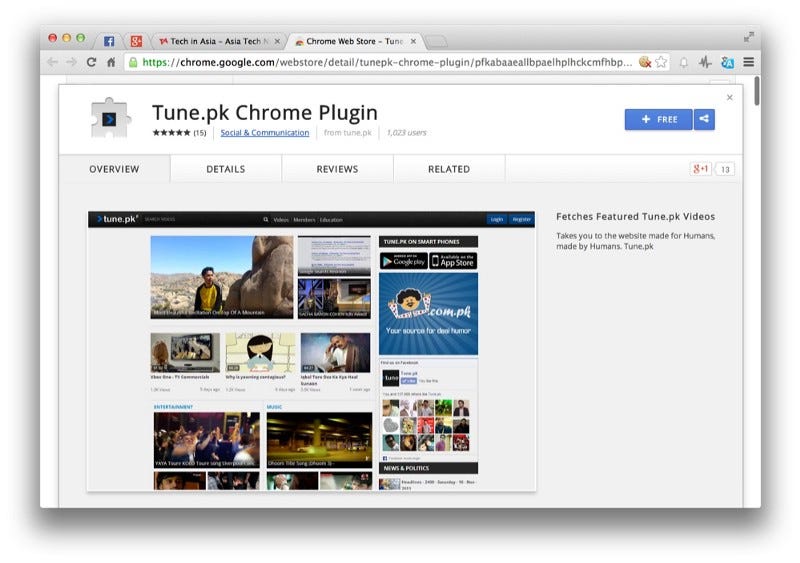 Jahanzeb Hassan, who leads the team behind Tune.pk, tells us that the extension was built quite quickly. "It hardly took us two days to make the whole system, then three more days to make it fully scalable."
The extension works by downloading the requested YouTube video to the Tune.pk servers, and it is then played on the Tune.pk site for Pakistani users only. Safeguards have been built in as well to ensure only public content makes it onto the site. Jahanzeb adds:
We do not allow the users to retrieve any copyrighted content. So it is of the same effect if a user downloads a public domain video from Youtube or any other website, and uploads it to a different website.
Since the launch of the extension, there has been one attempt at downloading a religiously sensitive video, which the team then removed.
"We deleted the video and kept the IP address on a list, in case the PTA or FIA cybercrime wing request the information in future," explains Jahanzeb.
Arslan and Jahanzeb are happy to see that their little innovation is able to give Pakistan access to Youtube's vast library of videos, with 8,000 videos being requested in just a few days after the launch of the extension.
Banning YouTube
In terms of the ban on YouTube, both Arslan and Jahanzeb feel that the The Innocence of Muslimsvideo should have been removed by Google, and that Pakistani authorities took the correct stance on the matter. However, they also understand the usefulness of Youtube to Pakistanis, which prompted them to develop this go-between solution. Jahanzeb says:
We are not fighting the ban. We are completely siding with the Pakistan government's stance on the topic. The content was hurtful and derogatory, and should have had been removed.
Tune.pk is on course to become Pakistan's largest video sharing site with 800,000 visitors per day. It gets over 24 million visits per month and sees more than 75 million video playbacks each month.
In case you missed the link above, the Tune.pk Chrome extension is here.