Discover more from DYL Ventures
Commentary from within Pakistan's startup and technology industry.
Zameen.com closes key venture investment deal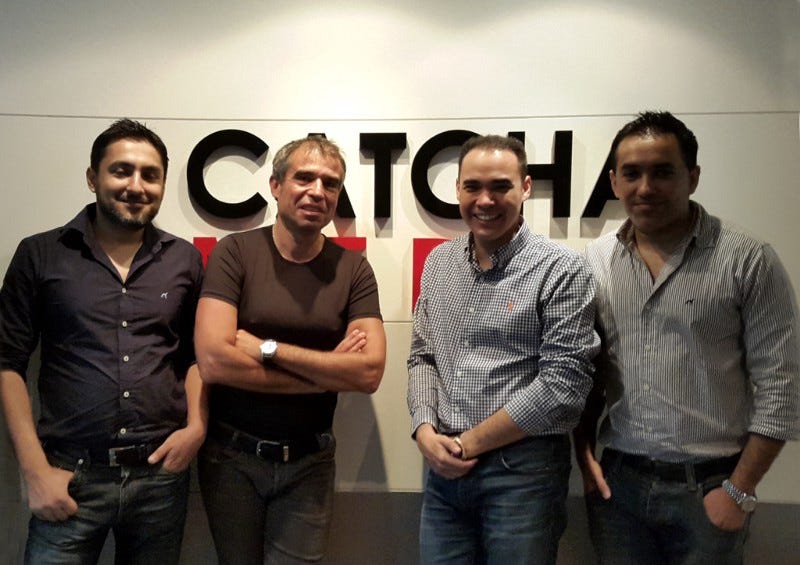 Left to Right — Imran Ali Khan, Gilles Blanchard, Patrick Grove, Zeeshan Ali Khan
Zameen.com, Pakistan's leading property portal, has closed a venture round with Singapore-based Catcha Group and Frontier Digital Ventures. Following this deal, both Catcha Group and Frontier Digital Ventures have acquired a substantial but non-controlling interest in Zameen.com.
Zameen.com was founded in 2006 by two Pakistani entrepreneur brothers, Zeeshan Ali Khan and Imran Ali Khan. In 2012, Gilles Blanchard, co-founder of SeLoger.com — France's largest property portal — came on board as an angel investor and took up the role of Chairman at Zameen.com. Since then, Zameen.com has grown exponentially and has further consolidated its position as the leading property portal in the country.
Catcha Group is a vastly experienced entrepreneurial corporation that invests heavily in new media ideas. The largest online investor in the ASEAN region, the group controls an extensive portfolio of listed and unlisted assets in excess of $1 billion. It owns and operates a host of business concerns such as iProperty Group, iCarAsia, iBuy, and Catcha Media, all of which are public listed companies for which the group has held initial public offerings (IPOs).
Frontier Digital Ventures has also participated in the investment round. Frontier DV was founded in May 2014 by Shaun Di Gregorio — former CEO of the iProperty Group — and is headquartered in Kuala Lumpur, Frontier Digital Ventures is an expert organisation in the online classifieds space with a particular focus on automotive and property verticals and general classifieds websites, and boasts an amazing track record in building and supporting great companies. The iProperty Group runs Malaysia's largest property portal, iProperty.com.my, and is the region's market leader.
Zameen.com has welcomed Patrick Grove, Co-founder & CEO of Catcha Group, and Di Gregorio on to its Board of Directors at the conclusion of this deal. Both gentlemen command immense respect and renown in the entrepreneurial world, especially when it comes to property portals.
"Zameen.com epitomizes the kind of business that Frontier Digital Ventures is seeking to invest in. We love frontier and emerging markets and have a wealth of expertise and a proven track record of extracting value in the opportunities these markets present, so we are really looking forward to working with the team to take the portal to its full potential," said Di Gregorio.
Zameen.com Co-Founder & CEO Zeeshan Ali Khan said the deal was extremely significant in that it was the first major investment by a foreign conglomerate in Pakistan through a local organisation instead of a direct entry into the market.
"The fact that such renowned names from across the world have chosen to invest in Zameen.com is further testament to the quality of the product we are providing, and a harbinger of great things to come for the Pakistani real estate market," he added.